Last month home sales in Kitchener-Waterloo were up 25% compared to January 2020.
"January's home sales were more active than what we typically see this time of year…But nothing has been typical about our housing market."

N Pohl, President of KWAR
January Sales Breakdown:
201 Detached Home Sales
71 Condominium Sales
21 Semi-Detached Home Sales
56 Freehold Townhouse Sales
The average sale price of all residential properties sold in January was up by 24% to $695,582 compared to January 2020.
The average price of a detached home hit a new milestone by exceeding 800-thousand-dollars for the first time, coming in at $853,945 an increase of 27.3 per cent.
Average Home Price:
$853,945 Detached Homes
$383,196 Apartment-Style Condominiums
$566,345 Townhomes
$626,512 Semis
It took an average of 16 days to sell a home in January, compared to 22 days in January 2020.
Market recap from the President of KWAR:
"With demand for homes unabated and consumer preferences leaning predominantly toward single detached homes, in January we saw buyers paying a premium for this property type…Conversely, even as condo sales were increasing in January, we saw prices for this style of housing soften by comparison."
To learn more about the market and what this means for you, connect with Suzanne.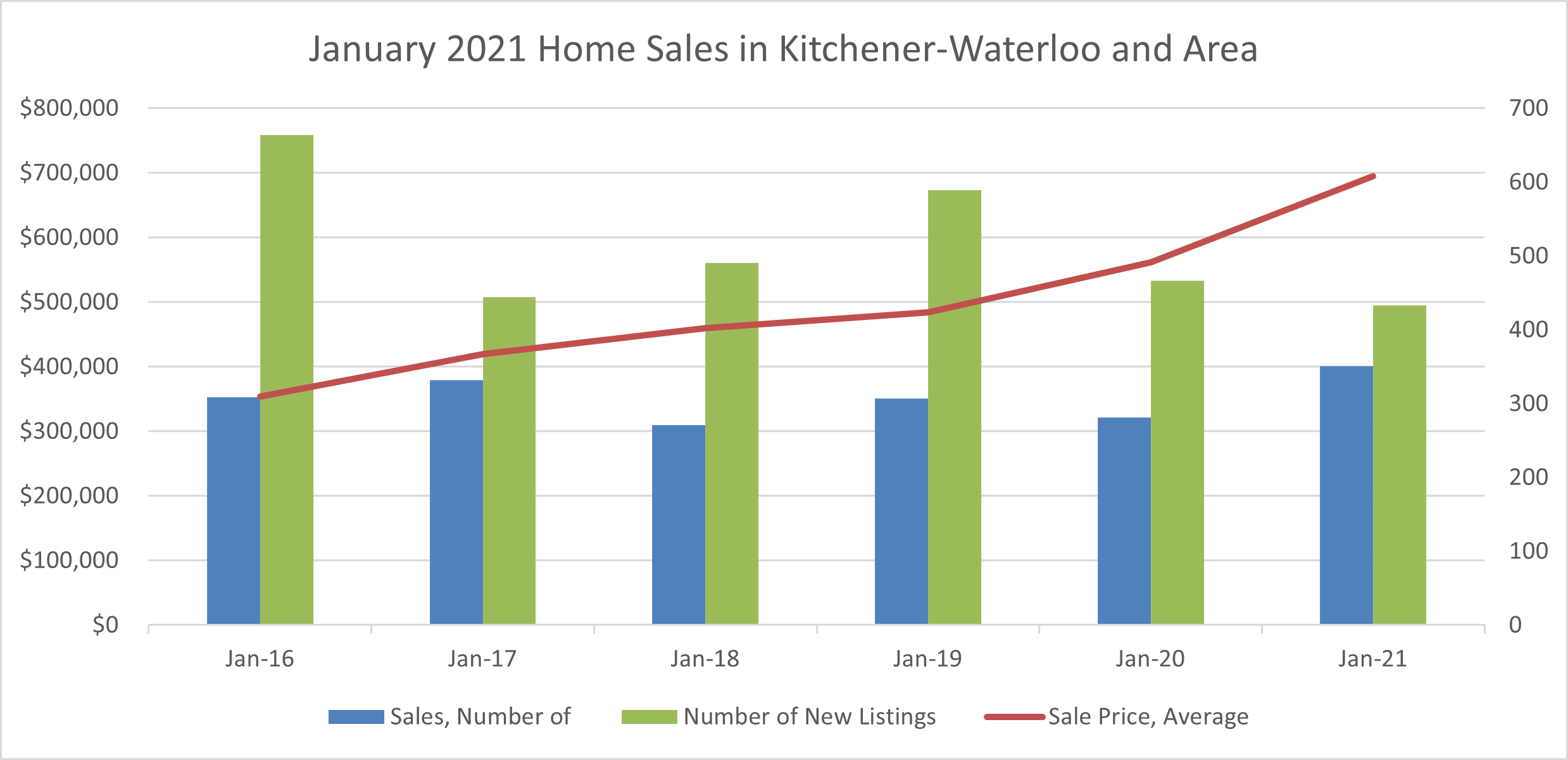 Source: kwar.ca/category/market-updates