Last month home sales in Kitchener-Waterloo were up 100.9% compared to May 2020.
"While last May home sales were restrained due to the pandemic, May 2021 was another extraordinary month of home buying and selling activity."

N Pohl, President of KWAR
May Sales Breakdown:
485 Detached Home Sales
106 Condominium Sales
74 Semi-Detached Home Sales
188 Freehold Townhouse Sales
The average sale price of all residential properties sold in May is up by 30.4% to $740,103 compared to May 2020.
Average Home Price:
$868,990 Detached Homes
$457,935 Apartment-Style Condominiums
$601,987 Townhomes
$659,975 Semis
It took an average of 9 days to sell a home in May, compared to 21 days in May 2020. 448 homes were available for sale at the end of May, a decrease of 21.0% compared to May of last year.
Market recap from the President of KWAR:
"Last month the market took a breath and calmed a bit, but there is still very strong demand throughout our region…This started prior to the new mortgage stress test that came into effect on June 1. While these changes will impact the affordability for some, I do not expect it to be very impactful due to the sheer number of buyers in our market."
To learn more about the market and what this means for you, connect with Suzanne.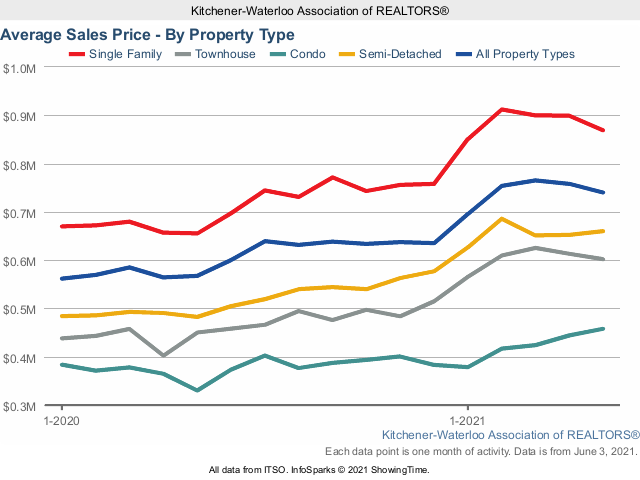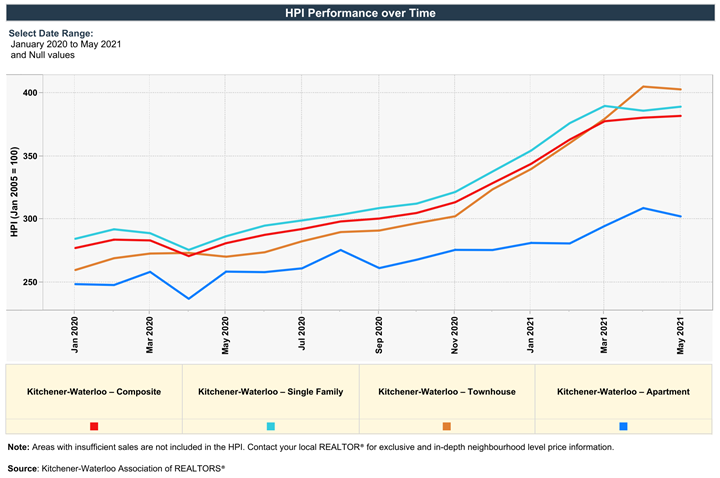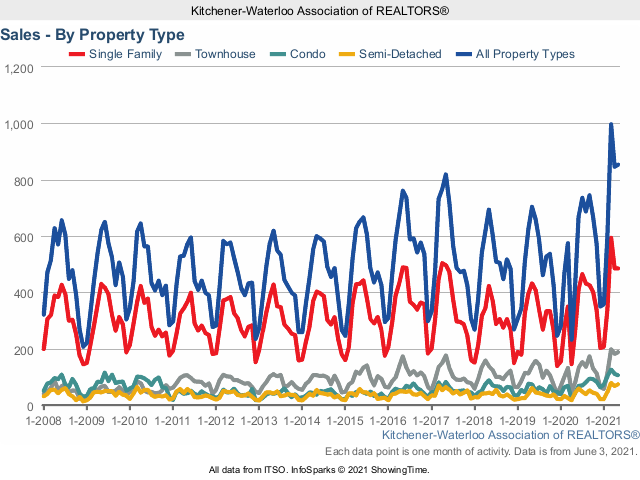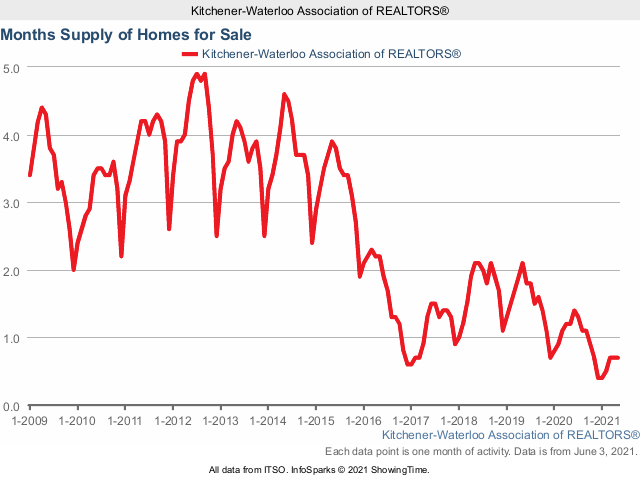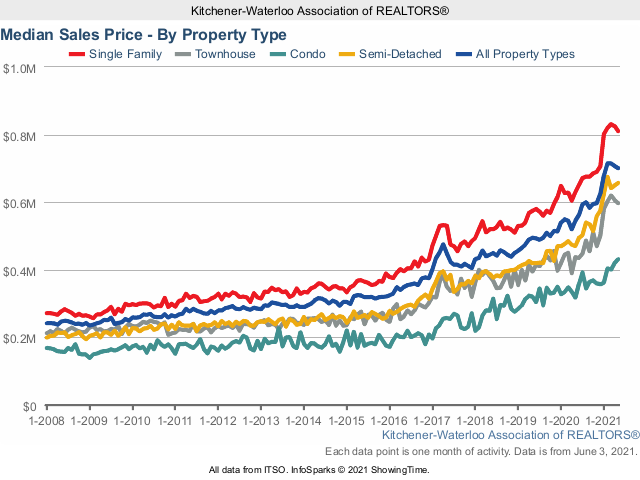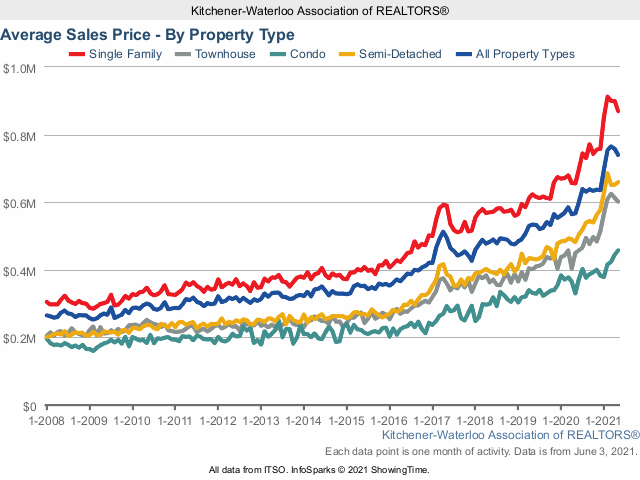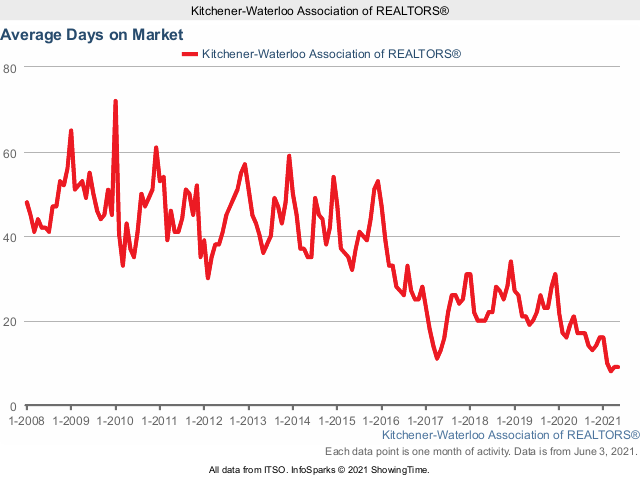 Source: kwar.ca/category/market-updates