Last month home sales in Kitchener-Waterloo were up 35% compared to November 2019.
"We are now well beyond any pent-up demand from the first lockdown…Now we're simply dealing with straight-up demand for our community as an attractive place to put down roots, and the current COVID-19 pandemic is only further fuelling the already hot market and elevating Waterloo region as a desirable place to own a home."

Colleen Koehler, President of KWAR
November Sales Breakdown:
341 Detached Home Sales
82 Condominium Sales
112 Freehold Townhouse Sales
40 Semi-Detached Home Sales
The average sale price of all residential properties sold in November was up by 13% to $637,336 compared to November 2019.
Average Home Price:
$753,641 Detached Homes
$400,882 Apartment-Style Condominiums
$482,901 Townhomes
$562,988 Semis
It took an average of 14 days to sell a home in November, compared to 28 days in November 2019.
Market recap from Colleen Koehler, President of KWAR:
"The only other time I've seen the sale to list ratio this high was in May of 2017 when it hit 108.6 per cent…The number of available properties going up for sale simply can't keep up to the number of people wanting to purchase them."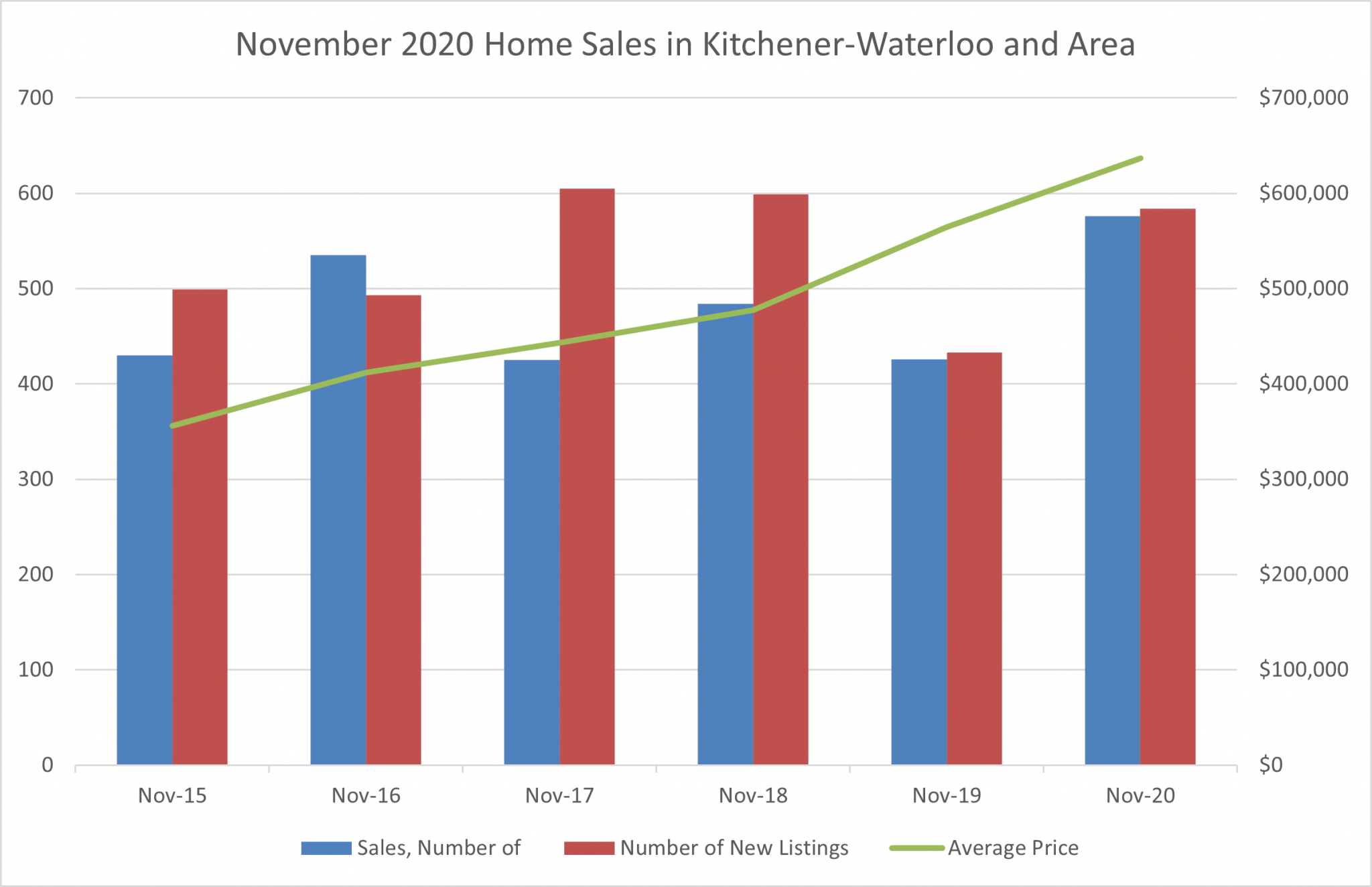 To learn more about the market and what this means to you, connect with Suzanne.
Find more information about the Kitchener-Waterloo real estate market here.